Animate meets Paul Lewis-Borman, the Founder of Meetzoo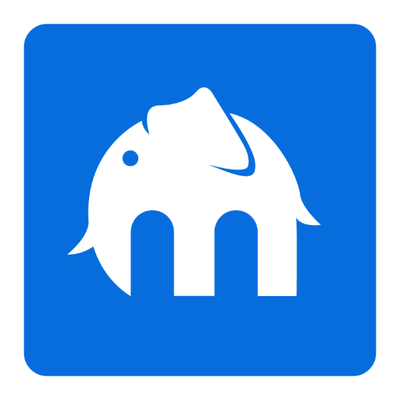 Animate Search had the recent opportunity to interview Paul Lewis-Borman, the Founder of Meetzoo the business meeting productivity app. Here is what he had to say…

1) Where did the idea to set up Meetzoo come from?
Meetzoo came from my own experience of how unproductive business meetings are. I was going into meetings with three LinkedIn profiles open on my browser and then searching through LinkedIn to find people before and after meetings, and I thought "what a waste of time, there has to be a better way", so I went looking for an app to do this. I couldn't find one, so I created Meetzoo.

2) What problems are you looking to solve?
We're helping people get quick answers to simple questions that crop up in every business meeting: Who am I meeting ? When/Did we meet before? What did we talk about ?

3) Why are you different?
The competitive landscape is essentially split into two: Firstly companies such as Accompany and Charlie that look to tell you information about people you meet and when, and your relationship history. And secondly, companies that help with the note taking and meeting lifecycle, like Do.com and Worklife (now owned by Cisco). Meetzoo provides features across both of these areas with tools for people meeting for the first time as well as those that meet regularly. Additionally, our premium members will be able to quickly save their meeting minutes, together with shared insights from other attendees directly into their existing CRM system (Salesforce, Microsoft Dynamics CRM, SugarCRM etc.). Having an app rather than a responsive web application is also key for us as the immediacy and responsiveness of an app is essential, as we want Meetzoo to make that time walking to and from a meeting productive too – enabling you to download and share ideas on the move. Our competitors, particularly in the information space are focused on making one person in a meeting a "smart ass", and they do that my trawling the internet for information about people. Our philosophy is different, it is to raise everybody's game by making it easy for you to share information and easy for others to find it, be that your profile information and social media, or your notes from a meeting.

4) What have been the main challenges in year one?
Funding is by far and above the biggest challenge and continues to be. Without funding you cannot maintain momentum. Having successfully completed a crowdfunding round on Crowdcube in December, it meant I was able to employ a full-time development team for the first time, this has made a huge difference. My aim now is to accelerate our user growth and lay the foundations for a Series A round in Aug/Sep 2017.

5) What are your objectives for 2017?
We have a very exciting roadmap ahead. Coming up in May/June we have the launch of our "Shake to Meet" feature that allows two Meetzoo users to "shake" their phones together to instantly exchange contact details and create a mutual calendar event. We also have our premium features being launched later this year, which will be free for a year to those who sign up now. This includes an ability to save your meeting minutes to your CRM or cloud storage  and add extra storage to add attachments and photos to your meeting notes.

6) How will you define success?
Depends if you are asking personally or in the context of Meetzoo. Personally, I feel I am successful if I am waking up every day enjoying my work, and what I love is the act of creating and working on a new business. So personally I'm successful already! From a Meetzoo perspective, it will give me enormous satisfaction to fulfill the potential of Meetzoo and that is to create a truly global brand and a "must have" application.

7) What would say are the three key elements for starting and running a successful business?
Here are three I swear by:
– Employ people as soon as you can – There's no badge of honour in doing everything yourself, it's a liability.
– Hire great people – don't be the smartest person in your organisation
– Make it Beautiful! People need to fall in love with your product.

8) What is the best piece of advice you have been given?
This goes back to what I said before and this comes from a lunch (I was buying) for a very rich and successful business man. He asked me "how many employees do you have? I said "none" and he replied, "then you don't have a business. Right now while you're buying me lunch, what is happening in your business? Nothing. So go and employ some people"!

9) How do you find people to bring into your organization that truly care about the organization the way you do?
Nobody will ever care about your business the same way you do as a founder, otherwise they'd have their own business. So don't have unreasonable expectations of people. Treat them with respect, give them responsibility, be honest and give them more than they expect – and that doesn't have to be financial, it can just be your time and attention. They will reward you with care and loyalty.

10) If you could have your first year again, what would you do differently?
I'd take the money I ended up spending personally and rather than spend it over 12 months, I'd spent it over 6 months and I'd look at match-funding that amount with an equity share with a company like Koncept in Exeter, Simpleweb in Bristol, or Rocketmakers in Bath. In short, I'd do the same again, but much quicker.

11) What is the best business book you have read and why?
The 4-hour work week by Tim Ferris – but I read the Quicklett version by David Lowe to save time! It encourages you to think of alternative strategies for life and to start living that now. I don't think of life and business as separate. I do my business because it's what I want to do with my life.

Click here if you want to find out more about Meetzoo

About Paul Lewis-Borman


Paul co-founded Symbox in 2004, a $10 million/year ISV that develops business process management solutions for the telecoms, broadcast and media sectors. He sold his half of the business to a partner organisation in December 2015 so he could focus on developing and launching Meetzoo.
Paul is also a Business Mentor for Entrepreneurial Spark, the world's largest free business accelerator for early stage and growing ventures.
Paul lives near Cheltenham with his young family. He has two boys aged 8 and 3. He is originally an Essex boy, in fact he was born in Dagenham in east London, and went to the University of Kent in Canterbury where he studied Physics.